April 24, 2014
Despite the current political unrest in Ukraine and US sanctions threat to Russia, the precious metal remained bearish against the USD.
Although the economic slowdown in China and disappointed US data yesterday, the gold slipped further down.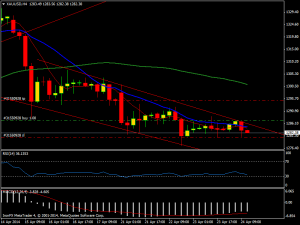 The gold has traded between support level of 1277 and resistance of 1293 for the last three days.
MACD remained well below the 0.00 lines, and RSI is just touching to the 30 levels.