January 15, 2016
Savi Trading is pleased to announce it's new partnership with Quartic Training, a City of London based education company, who specialise in teaching financial qualifications such as the CFA and the IMC.  If you wish to enrol to take any of these qualifications please get in touch with us to speak in more detail about them.
Alternatively combine one of these qualifications with our Career in Trading Course, where by you will not only gain an accredited qualification to help your future prospects, but an in-depth practical experience in trading from our trading floor in London. More and more recruiters are now looking for a combination of vocational experience and accredited training and doing the 2 courses together will provide this valuable input for your CV, making you stand out from the crowd. If you purchase both courses together you will be able to receive a discount.
The courses available are: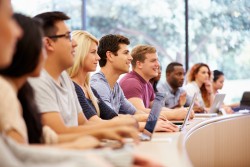 Courses have set start dates and limited places, so please contact Gul Yesiloglu to receive your discount code if you are interested in securing your place.
At Quartic Training investing is taught with a passion. It's one thing to scrape through an exam with last minute cramming (neither recommended nor generally successful), quite another to gain insights over a period of time into how the markets really work and how the exam curriculum can be applied to today's news stories.
3rd Floor, Ironmongers' Hall,
1 Shaftesbury Place, London
EC2Y 8AA
Telephone: +44 (0)20 7776 7500
Email: info@quartic-training.com